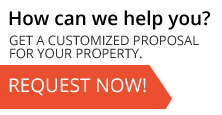 Successfully managing shopping centers and office buildings is one of the most challenging skills in today's real estate market. It is critical to have each asset properly maintained, filled with tenants and staffed with the highest caliber managersto foster positive tenant relations.
Sina Properties has the expertise to effectively manage all sizes of retail and office buildings. Property managers at SinaProperties have many years of experience managing such assets in the Houston and surrounding areas. We offer the following property management services for your commercial property, and more:
Management

Leasing

Calculation and collection of percentage rent

Grounds upkeep

Build-out

Bill-back of common area maintenance

Management of parking lot issues

Provide courtesy officers for retail centers as needed, especially during busy seasons
Through many years of experience in managing and owning commercial properties, SinaProperties has established high standards for enhancing value by fostering positive relationships with tenants, and vendors. Our unique brand of property management is focused on quality, and proactive service. This philosophy has enabled Sina Properties to make positive, long-term contributions to each property managed.