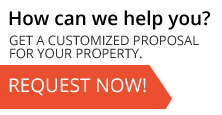 Sina Properties is a full service management company specializing in multiple types of homeowner associations, including Single Family, Condominiums, and Townhouses.
We are a brokerage company equipped to list, market, and sell your home investment using MLS, market analysis & pricing strategies, and the latest property presentation & advertising techniques.
Sina Properties' mission is to enhance property value and promote community harmony. Optimum property values are achieved through diligent document enforcement, financial record keeping and reporting. Harmony is obtained by facilitating current, constructive, and respectful communications with homeowners, boards, managers, and all other affiliates.