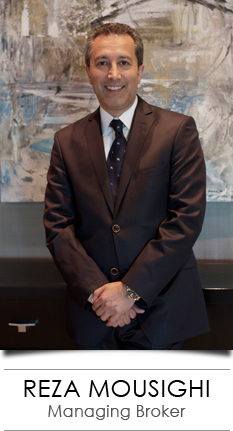 Sina Properties is a forefront real estate brokerage and management company that specializes in the buying and selling of luxury residential properties as well as managing retail centers, office buildings, Home Owner Associations (HOA), and Condominium Owners Associations (COA). Our advantageous partnerships provide our Buyers and Investors with access to our exclusive listings. Our Sellers benefit from a wide range of qualified buyers and exposure to thousands of potential buyers searching for properties through our social media platforms. At Sina Properties we concentrate on the buying and selling of luxury single family homes, condos, lofts, townhomes, and lots.
Sina Properties' agents understand the complex nature of the real estate market and provide an unparalleled degree of personalized attention. They possess unrivaled knowledge of the Houston's most distinguished properties and sought after neighborhoods, and are highly regarded for their professionalism, discretion, and creative negotiating skills. At Sina Properties we have a keen sense of the ever-changing real estate market. Through extensive networks, superior internet marketing, social media platforms, strategic internet alliances and an up-to-the-minute database of properties, sellers and buyers alike trust in Sina's ability to close deals quickly at the most advantageous prices. Whether working with a local, national, or international client, we strive to make every transaction as seamless as possible.
The Managing Broker, Reza Mousighi has been serving the real estate needs of the Houston community for more than two decades. He not only has more than 25 years of retail center/office building  management experience, but also has Master's degrees in Electrical Engineering and Business Administration. He has also headed two of his own very successful companies. With such success, quite simply, there is no question why Reza's skills and our team's knowledge have propelled Sina Properties to be one of the best real estate companies Houston has to offer.
For more information about our services at Sina Properties, or to speak with a representative, please do not hesitate to call or email us today. We look forward to hearing from you and helping you with your real estate needs.